NOVEMBER 26th 2014
ON TOUR WITH GREGORIAN
Once more touring with Gregorian....and then it is time to stand on my own two feet ;)
OCTOBER 25th 2014
UNA NOTTE SPECIALE
JULY 9th 2014
LIVE WITH SCHILLER
It was such a pleasure to perform as special guest of Schiller at the Gendarmenmarkt in Berlin!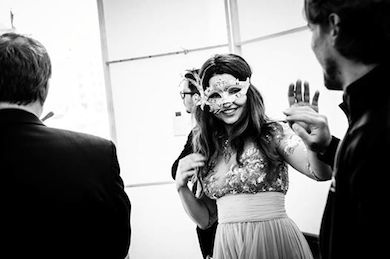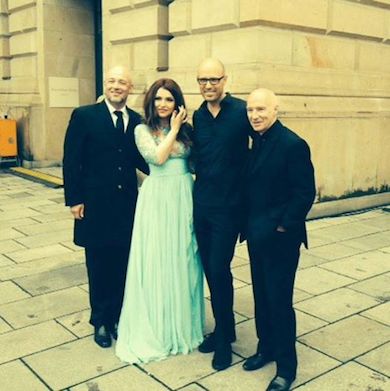 JUNE 3rd 2014
ALBUM PREVIEW "INTO THE SKY"
MARCH 29th 2014
MIX DONE!
Final track for my album being currently mixed in Miami!!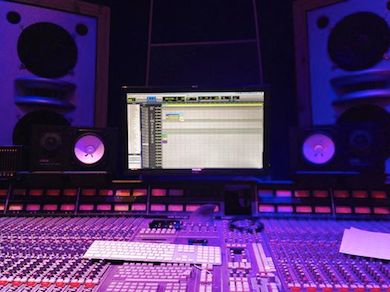 FEBRUARY 24th 2014
SUPPORTING SCHILLER
I am very honored to be guest artist in this amazing project together with Lang Lang, Anna Netrebko, Helene Grimaud and others: http://www.amazon.de/dp/B00IB32IPS
JANUARY 7th 2014
ALL VOCALS DONE!
I Sang the very, very last song for my album last night after the show in Hamburg...at 2 am...now heading for Berlin. See you there!!!!
DECEMBER 8th 2013
PERCUSSION RECORDING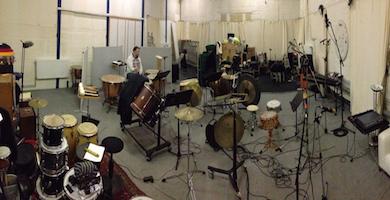 DECEMBER 2nd 2013
GUITAR RECORDINGS
NOVEMBER 4th 2013
NEW VIDEO
Here is a new video from a Japanese TV-Show.
OCTOBER 30th 2013
'CANTO DELLA TERRA' WITH SAFINA
OCTOBER 29th 2013
CONCERT WITH ALESSANDRO SAFINA
Tomorrow I will perform at the National Palace Of Arts in Kiev (Ukraine) together with Alessandro Safina!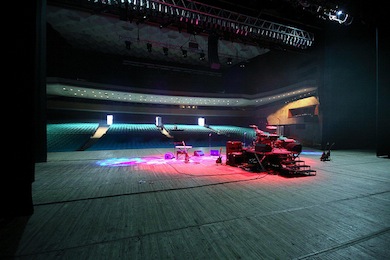 OCTOBER 16th 2013
TOURING GERMANY IN JANUARY 2014
I'll join Gregorian also on their next tour. See you there!

Jan 2nd - Osnabrück, Osnabrück Halle
Jan 3rd - Wuppertal, Historische Stadthalle
Jan 4th - Karlsruhe, Stadthalle
Jan 6th - Hamburg, CCH 1
Jan 7th - Berlin, Tempodrom
Jan 9th - Bonn, Beethovenhalle
Jan 10th - Heilbronn, Konzert- & Kongresszentrum Harmonie
Jan 11th - Niedernhausen, Rhein-Main-Theater
Jan 12th - Zwickau, Stadthalle
Jan 13th - Bamberg, Stechert Arena
Jan 14th - Erfurt Messe
Jan 15th - Nürnberg, Meistersingerhalle
Jan 17th - Lübeck, Musik- und Kongreßhalle
Jan 18th - Kiel, Sparkassen-Arena
Jan 20th - Bochum, Ruhr Congress
Jan 21st - Koblenz, Rhein-Mosel-Halle
Jan 22nd - Aachen, Eurogress
Jan 23rd - Düsseldorf, Mitsubishi Electric Halle
Jan 25th - Freiburg, Konzerthaus
Jan 26th - Augsburg, Kongress am Park
Jan 27th - Basel, Musical Theater
Jan 28th - St. Gallen, Messe
OCTOBER 14th 2013
ABBEY ROAD SESSION
Been to famous Abbey Road Studio 1 and had an awesome recording session with the gorgeous London Symphony Orchestra! Amazing experience!!!
SEPTMEBER 25th 2013
TOURING GREECE & RUSSIA
I'm back on tour with Gregorian, touring Greece and Russia. Love it!
SEPTEMBER 17th 2013
PERFORMANCE IN JAPAN
Had a lovely trip to Japan! It was such a pleasure to perform at Toji Otobutai Temple in Kyoto!
JULY 29th 2013
CHOIR SESSION
Some very great singers have been at Nemo Studios today to sing a few choirs for my record. Thank you, guys!!
MAY 13th 2013
BACK IN THE STUDIO
Two more weeks to go before my vocal recordings are completed!
APRIL 24th 2013
THANK YOU FOR THIS AWESOME TOUR
It was such a pleasure to be on tour with Gregorian - I loved it!
Thank you for all your kindness.
FEBRUARY 5th 2013
TOUR STARTING NEXT WEEK
Hope to see you at one of the shows I play with GREGORIAN. Here are the tour dates:

Feb 11th - Lübeck, MUK (Pre-Show)
Feb 13th - Hamburg, O2 World
Feb 14th - Dresden, Messe
Feb 15th - Chemnitz, Stadthalle
Feb 16th - Berlin, O2 World
Feb 17th - Halle, Georg-Friedrich-Händel Halle
Feb 19th - Frankfurt, Jahrhunderthalle
Feb 20th - Kassel, Stadthalle
Feb 21st - Bielefeld, Stadthalle
Feb 22nd - Oberhausen, König-Pilsener-Arena
Feb 23rd - Köln, Lanxess Arena
Feb 24th - Erfurt, Messehalle
Feb 26th - Würzburg, Congress Centrum
Feb 27th - Stuttgart, Liederhalle
Feb 28th - Nürnberg, Meistersingerhalle
March 1st - Leipzig, Arena
March 2nd - Magdeburg, Stadthalle
March 3rd - Cottbus, Stadthalle
March 4th - Warsaw, Sala Kongresowa
March 5th - Gdynia, Hala Gdynia
March 7th - Vilnius, Pramog Arena
March 8th - Klaipeda, Svyturio Arena
March 9th - Riga, Riga Arena
March 10th - Kaunas, Zalgiris Arena
March 11th - Tallinn, Nokia Concerthall
March 13th - St. Petersburg, Oktyabrski Hall
March 15th - Moscow, Crocus City Hall
March 19th - Minsk, Dvorec Respubliki
March 23rd - Poznan, Poznan Arena
March 24th - Prague, Kongress Hall
March 26th - Bratislava, NTC Arena
March 28th - Brno, Hala Rondo
April 2nd - Belgrade, Sava Center
April 3rd - Zagreb, Dom Sportova
April 4th - Split, Gripe
April 5th - Varazdin, Arena Varazdin
April 6th - Wien, Stadthalle F
April 7th - Innsbruck, Congress Innsbruck
April 9th - München, Philharmonie im Gasteig
April 10th - Bregenz, Festspielhaus
April 11th - Zürich, Kongresshalle
April 12th - Sursee, Stadthalle
April 13th - Basel, Musicaltheater
April 14th - Mannheim, Rosengarten Mozartsaal
April 15th - Saarbrücken, Saarlandhalle
April 17th - Braunschweig, Stadthalle
April 18th - Dortmund, Westfalenhalle
April 19th - Wetzlar, Rittal Arena
April 20th - Bremen, Musicaltheater
April 21st - Münster, Münsterlandhalle
JANUARY 18th 2013
FINISHING ALBUM TRACKS
We're about to finish some of my album tracks, before I will join GREGORIAN as a guest vocalist on their tour for several months. I'm really looking forward to this!
NOVEMBER 1st 2012
A COUPLE OF SONGS DONE
Recorded four new songs last week, eight more to go. Next stop for recording: Rome, Italy.
SEPTEMBER 28th 2012
TOMORROW LIVE IN GERMAN TV
Tomorrow I will perform the song 'World Without End' with Gregorian at the world championship boxfights of Alexander Povetkin, Kubrat Pulev and Jack Culcay live on ARD.
AUGUST 9th 2012
ALBUM PRODUCTION IN PROGRESS
I just signed an exclusive artist deal with Nemo Studios. Album production is in progress and will be finished by the end of this year.